The 2022 International Day for Women and Girls in Science seeks to promote full and equal access for women and girls to participate in science and technology and the roles they play.
Research has shown that only 35% of students enrolled in fields pertaining to Science, Technology, Engineering, and Math (STEM) are women. Also, women in these fields are usually paid less than men. We have to continue to explore ways to reverse this inequity.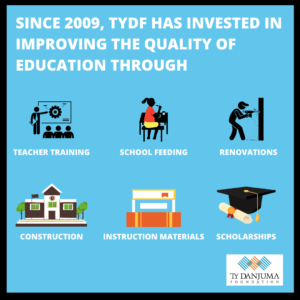 TY Danjuma Foundation (TYDF) is passionate about the roles women and girls play in national development. Consequently, empowering them is one of the Foundation's strategies for eliminating barriers to the inclusion of the girl-child. There are several ways TYDF supports this empowerment. The Foundation has built libraries, provided textbooks, reading tables, chairs, writing materials, built laboratories for science projects, reconstructed classrooms, initiated school feeding programs and most importantly provided computers for schools in Anambra, Edo, and Taraba.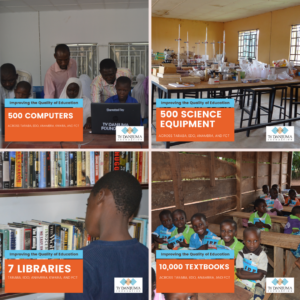 The establishment of libraries and the provision of computers provides equal opportunities for girls to read and be guided in IT skills needed for successful careers in science and technology.
Since 2009, TYDF has awarded over ₦4.7 billion in grants to 336 projects across 36 states and the Federal Capital Territory. We have touched over 10 million lives.