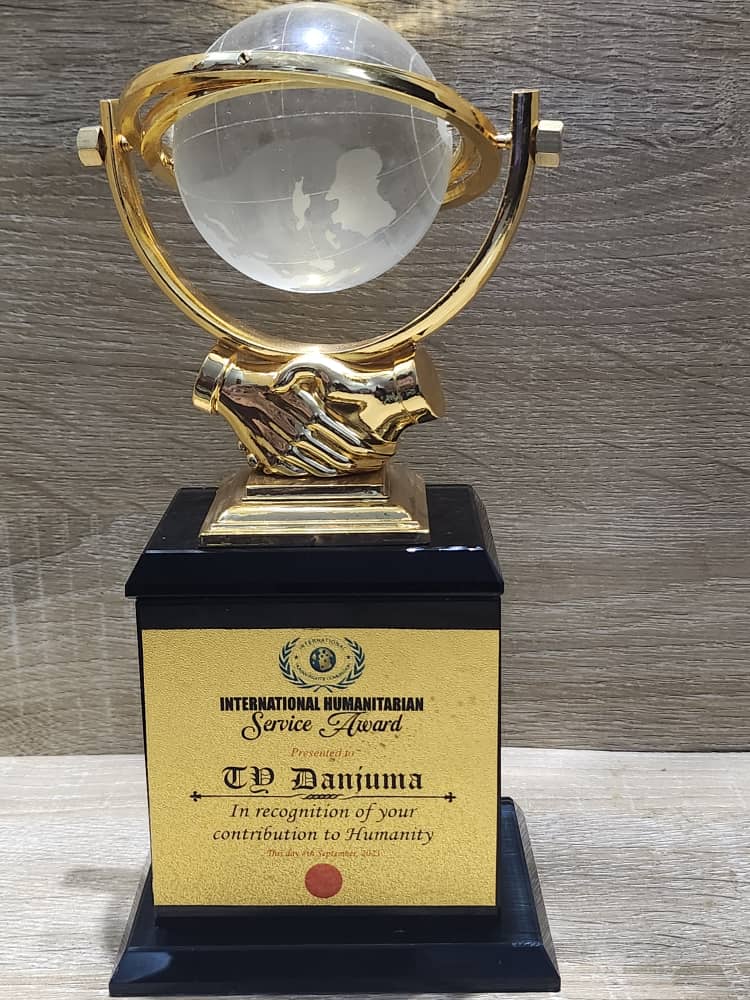 We are excited to announce that our Founder and Chairman Emeritus, Lt. Gen. TY Danjuma (Rtd) was recognised with the prestigious International Humanitarian Service Award on September 8, 2023. Accepting this award on behalf of Gen. TY Danjuma were Hannatu Gentles, Chairman, TY Danjuma Foundation, Professor Nana Tanko, Executive Director, Victims Support Fund and Gima Forje, Chief Executive Officer, TY Danjuma Foundation.
The International Human Rights Commission (IHRC) awarded Gen. Danjuma for his visionary leadership and dedication to advancing humanitarian service in Nigeria and beyond. The International Humanitarian Service Award is a respected accolade that recognises individuals who have significantly contributed to humanitarian service. It is a great honour for Gen. TY Danjuma to receive this award as a testament to his commitment to improving the lives of others.
We invite you to join us in celebrating this momentous occasion.